— A recent law sets conditions for surveillance and censorship, but the offences are ill-defined
— The application of Internet laws is arbitrary and opaque, and may endanger users
— Despite major breaches, there is still no data protection law
— Online harassment and troll armies also threaten digital expression

In the first half of 2018, Pakistan made more content restriction requests to Facebook than any other country in the world. In recent months, international Twitter users as well as local rights campaigners were told by Twitter that their tweets violated Pakistani law. When a leading lawyer asked precisely which law she had broken, the Information Minister denied his government had made the complaint.
The country's electronic crimes law, adopted in 2016, gives the PTA blanket powers to "remove", "block" or "issue directions to block" it determines as "against the glory of Islam, against the integrity, security and defense of Pakistan, public order, contempt of court, against decency and morality and incitement of any offices." What should be a parliamentary and judicial finction has been left to the discretion of a regulatory body, which operates without a publicly available set of criteria or an open list of blocked websites. According to Sadaf Khan, a journalist and media development professional, the regulatory body does not report to parliament, although it is required to. "Journalists have reported intimidating phone calls by the FIA — the agency assigned to probe such offences — accusing them of anti-military propaganda," digital rights activist Fareiha Aziz says. The powerful military intelligence agency, the ISI, dealing with violent extremism, is also mandated to investigate online violations. In 2017, widescale arrests to counter "an organized campaign" against the military largely targeted workers of a rival political party.
The vague offences are also linked to other more serious ones, such as blasphemy and terrorism. "Even the blasphemy laws are quite subjective and open to interpretation," says Khan, "and leave people of minority faiths especially vulnerable."Two Christian siblings were sentenced to death for violating Pakistan's anti-blasphemy laws online in December 2018. This was not the first incident of its kind. In June 2017, a man from the minority Shia sect was given the death penalty for committing blasphemy on Facebook during a debate with an undercover law enforcement official. Government departments sent out mass text messages and ran newspaper campaigns urging citizens to be vigilant of "blasphemers" on social media and report them, following a court order in March 2017, in the face of concerns against "state-sponsored vigilantism."
Months later, a group of university students clubbed and shot their classmate to death after a false accusation of blasphemy on Facebook. In October 2018, an opposition politician accused of contempt of court in a webcast was also charged with terrorism. "This could be interpreted as an abuse of law to ensure he gets arrested," Aziz says.
Online harassment and gendered surveillance
Vicious troll armies who frequently harass journalists online have exacerbated the chilling effect. Often, trolls are organized by bickering political parties seeking to push certain narratives online. In one instance, four bloggers claimed to have been abducted by the ISI before being subjected to a brutal hate campaign online, using doctored images to accuse them of blasphemy. Female journalists are especially vulnerable to gender-based surveillance, sexualized threats and harassment. Female users in this conservative society are also generally more susceptible to harassment, blackmail, hacking and leaks. One report by the Digital Rights Foundation says40 percent of female Internet users in the country have suffered harassment online. "Women feel more vulnerable online than men. The attacks on them are more targeted, gendered. There is more at stake for them if, for example, their intimate data is leaked, " says Nighat Dad, digital rights activist.
Legal recourse is limited. "Internet laws are implemented in an opaque manner, and access to justice in Pakistan's judicial system is a long and expensive ordeal," Aziz says. It leaves the victims of online offences, especially women, reluctant to pursue cases. "This has repercussions for women calling out their harassers online as well, because the men report them for defamation," Khan said.
Lack of legal resources for citizens' data protection
Censorship is not the only major rights concern for citizens. As of February 2019, the country has no data protection laws, despite several recent breaches of user data, including at a major ride hailing company and "almost all" of Pakistan's banks. Dad said a draft of a new law she was privy to included data protection regulations for private entities but did not include government departments. "Data protection law talks about an individual against another individual but there is no consideration of an individual against an institution, such as NADRA or safe city project that has access to citizens private data," says Dad. That's despite recent incidents, such as the May 2017 ransomware attack that led to the suspension of all land record services in Punjab province. The country maintains an extensive biometric database of all citizens, which is also linked to their Internet and phone use, and a number of departments have large digital files of user data. Internet service providers are required to keep user activity data for a year or more according to the new law, but access to the data and subsequent surveillance requires a court warrant.
Pakistan is a signatory to the open government partnership project, but it is still developing a concrete plan. A number of government departments now provide access to open data. Right to information laws have been implemented in parts of the country; in others, it is a work in progress. Making a request is still a cumbersome process. "You can have some success in getting some information, but not always what you want," says Aziz. There are no net neutrality laws in the country and service providers sometimes offer free or cheaper access to certain services. There is no structured way in which the government can involve stakeholders. Rights groups help citizens fight online harassment, provide legal support, or carry out research and activism. But they have limited influence, and there is no formal mechanism for them to talk to the government. There is also little protection for whistleblowers.
What experts say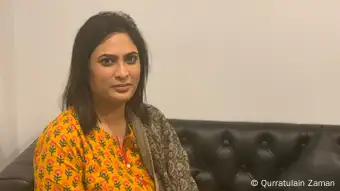 Sadaf Khan, journalist and media development professional, on Internet censorship in Pakistan:
"Unless you have the specific URL that has been blocked, how will you know what you are missing out on, and how will you use a VPN to access it? The law allows content creators to contest the decision within 30 days. But when content is blocked, it is not just the creator whose rights are violated, but also the readers."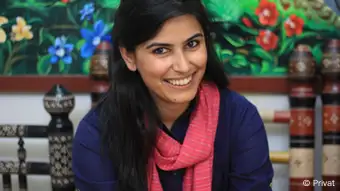 Fareiha Aziz, journalist and co-founder of the digital rights group Bolo Bhi, on the intimidation of reporters:
"Journalists get phone calls from counterterrorism or cybercrime investigators asking them to come to their office because they are under investigation for anti-army propaganda. They tell you to bring your devices too. It is very intimidating. If you go with a lawyer, you have some kind of help. But not everybody has immediate access to a lawyer. There have also been detentions and arrests for 'defaming' and carrying out propaganda against state institutions."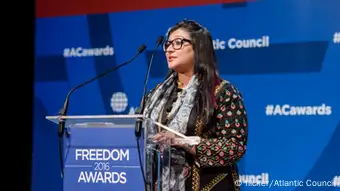 Nighat Dad, director of the Digital Rights Foundation, on digital media and citizen rights:

"There isn't much awareness around digital safety. Journalists' data safety is linked with media organization's policies and we see that there is neither awareness nor a will to take the digital safety of journalists seriously."
Recommendations:
— Transparency in the application of Internet laws
Restrictions to free digital expression amount to criminalization of different kinds of expression. The focus should be on facilitating expression, and any legal limitations should be clearly defined.
— Data protection laws
Despite the hoarding of vast troves of biometric user data by government agencies and private companies, there are no data protection laws in Pakistan. Experts believe there should be strict accountability of who has your data, what they do with it, and what actions you can take to protect it.
— More open governance and open data initiatives
The government needs to participate more in open governance and open data initiatives with global partners, and create a mechanism to work with local organizations.

The #speakup barometer is a DW Akademie project that examines the connection between digital participation, freedom of expression and access to information. Learn more at www.dw.com/barometer