On July 6, 2016, Zimbabweans across the social, political and economic divide heeded an online call to stay away from work. Spurred on by hashtags such at #zimshutdown2016 and #shutdownzimbabwe, the action was the biggest show of public dissatisfaction with the government of 92-year-old president Robert Mugabe for more than a decade. With the streets virtually empty in many cities across the country, most schools, hospitals, business and shops shut their doors.
Those calling for protest action included a social movement united under the hashtag #ThisFlag, led by pastor Evan Mawarire, and a youth campaign #Tajamuka/Sesijikile (which means "We have rebelled" in the country's local languages of Shona and Ndebele).
Another significant contribution to the success of the shutdown was the mobilization of civil servants who stayed away from work to protest the non-payment of their salaries. Zimbabwe has been facing a severe economic crisis and is struggling to pay its government workers.
Social media played a big part in publicizing and mobilizing people to take part in the July 6 shutdown (as it did in earlier protests, such as demonstrations against the ban of imports on essential household goods and the proposed introduction of bond notes to ease a cash shortage).
One in two Zimbabweans has Internet access (as of June 2016) and the messaging service WhatsApp accounts for a third of the Internet data used in the country.

Government clamp down on the Internet

The government's immediate response to the July 6 shutdown?
To create a shutdown of its own – WhatsApp was unavailable for several hours on the day of the protest.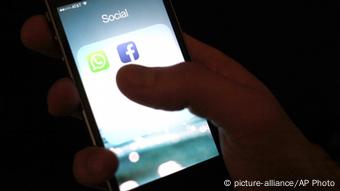 WhatsApp was unavailable for several hours in Zimbabwe.
The government's next response? To curb Internet use by hiking mobile data prices. Following the day of action, Zimbabwe's mobile network operators announced they had been ordered to wind down cheap mobile data promotions by August 31, 2016. The promotions had allowed call, data, SMS, WhatsApp, Facebook and Twitter bundles for as low as 4.50 euro (US$5.00).

This move is a huge blow to digital rights in Zimbabwe.
Buying mobile data without taking advantage of a promotion is expensive in Zimbabwe. In fact, according to the think tank Research ICT Africa, the cost of 1GB of prepaid mobile data in Zimbabwe is the third highest on the continent.
In the recent past, the Zimbabwean government has defended this high price, citing the need to expand infrastructure and the generally high cost of providing Internet access in a landlocked country. However, mobile data promotions often ran for lengthy periods, indicating that data prices were sustainable at the cheaper, promotional prices. Therefore, it seems unlikely the stoppage of promotions following protests is sheer coincidence.
Zimbabwe, whose press is ranked as 'Not Free' by Freedom House, already has tight controls on the media and also limits citizens' ability to access information. In the past, Internet has been subjected to fewer controls than the press; the fear now is that Robert Mugabe's government is seeking to bring the Net under its control too.
In recent months, the government and top-ranking state security personnel have regularly spoken about what they call the "abuse" of social media and swarmed for Chinese-style Internet regulation.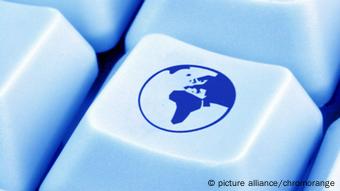 As self-censorship and government control over the internet increased, the situations is likely to worsen with regards to the elections in 2018.
In 2016 alone, 27 people have already been either arrested or charged for political opinion deemed as "ridicule" to the person of the president, according the Media Institute of Southern Africa's Zimbabwe Chapter. In another case, which generated much discussion on Facebook and Twitter, the leader of the Evangelical Fellowship of Zimbabwe, Shingi Munyeza, was questioned by police after he published a three-part series of articles online about the state of the economy entitled, '10 point plan to run Zimbabwe Limited.'
As a result of the current climate, people in Zimbabwe have become more cautious in their social media interactions, even when sending private messages.
This self-censorship and fear of surveillance curtails the Internet's potential to increase citizen engagement and participation in national discourse. Even more worrying is the current default surveillance and policing of opinion by citizens among themselves and on behalf of the state, a status likely to worsen as the country moves towards national elections in 2018.

Internet service providers have little leeway

Another factor that further weakens digital freedom in Zimbabwe is the legal vulnerability of Internet Service Providers (ISPs) and telecommunication companies. Two pieces of legislation, the Interception of Communications Act (ICA) and the Statutory Instrument on surveillance (gazetted in 2014) clearly leave no room for ISPs to protect the rights of their users.
The laws obligates providers to facilitate the interception of user information by installing hardware or software that would provide call-related information in real time, as well as after the call. The laws also obligate providers to allow access to decrypted user data flowing through their networks. The ICA criminalizes non-compliance or refusal to cooperate by the service providers.
We have already seen this vulnerability at play twice in 2016.
Firstly, the July 6 WhatsApp shutdown can't be explained away as a WhatsApp technical fault. WhatsApp was definitely working because Zimbabweans masking their physical location with VPNs (virtual private networks) were still able to access the messaging service. This lays the blame for the shutdown firmly at the door of the Internet providers, presumably responding to government pressure. And although Zimbabwe's government denied ordering the shutdown, it was unusual that the ISPs made no effort to explain why WhatsApp was suddenly unavailable. Also, the telecommunications regulator POTRAZ made no attempt to hold them to account for the service failure.
Secondly, during #zimshutdown2016, POTRAZ issued a warning about "the gross irresponsible use of social media", saying it would arrest users circulating abusive information. The warning contains a chilling sentence that highlights the cooperation of ISPs with the government: "All sim cards in Zimbabwe are registered in the name of the user. Perpetrators can easily be identified."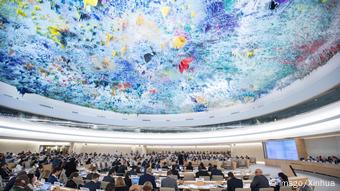 The United Nations Human Rights Council passed a resolution condemning internet shutdowns.
These examples illustrate how in Zimbabwe, as in a number of other authoritarian states, ISPs will actively slow down, throttle or shutdown Internet services or give out customer information when instructed.
But being custodians of such critical data, ISPs should be in a better position to protect customer information, privacy and rights to free expression, association and access to information.
Following the United Nation's Guiding Principles on Business and Human Rights, Internet governance processes must ensure ISPs are able to assert their responsibility to protect and mitigate against human rights violations via their operations, products and services.
In addition, on July 1, just five days before WhatsApp shut down, the United Nations Human Rights Council passed a resolution condemning countries that intentionally disrupt citizens' Internet access in violation of international human rights laws.

Koliwe Nyoni Majama is a journalist and Programme Officer at the Media Institute of Southern Africa's Zimbabwe Chapter (MISA Zimbabwe) with a focus on media rights advocacy. MISA is a project partner of DW Akademie in Southern Africa.