18-year-old Keti Simić works at a local Serbian newspaper and creates Instagram content for a young target group.
"Regional youth organizations are almost nonexistent here in the Balkans," she said. "The great thing about the Young Media Network is that I can find contacts with young journalists from other cities and neighboring countries."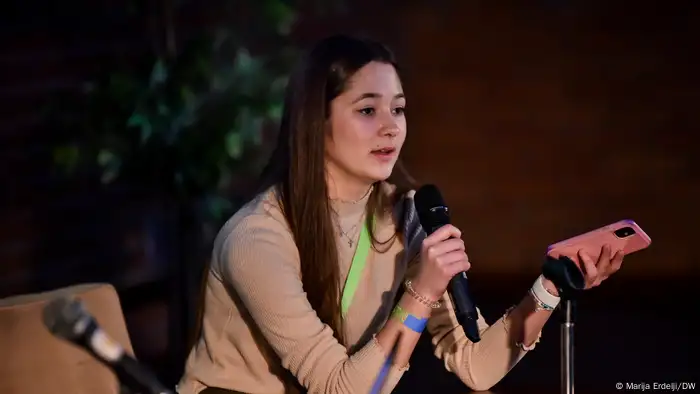 Keti Simić is part of the Youth Media Network and appreciates exchanging ideas with young media professionals from other countries
The network aims to improve the quality of media content for children and young people and educate them about the dangers of the digital world. It also wants to give young people more opportunities to bring their issues into the public sphere.
Nine media outlets from Serbia, Montenegro, Bosnia-Herzegovina and North Macedonia founded the network in November 2022. Young journalists from local newsrooms, student portals and public broadcasters play an important role. All media have been advised by DW Akademie as part of the program. Since 2017, hundreds of young media professionals have participated in training sessions and exchanged ideas at the annual international Brave New Media Forum event.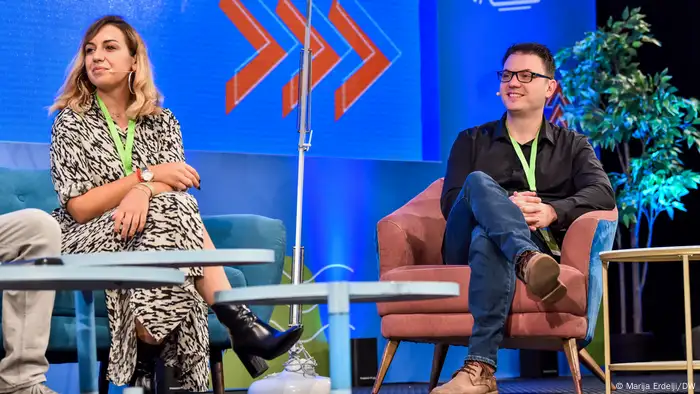 A focus on dialogue: Igor Stojanov from North Macedonia is a board member of the regional Young Media Network
"The Young Media Network is an idea that unites young people in the Balkans," said Igor Stojanov from North Macedonian student portal Goce and board member of the network. "It will create a new future where people in the region finally listen to and understand each other."