By Emilar Vushe Gandhi, the Africa Policy Coordinator of the Association for Progressive Communications.

The amount and tone of vitriol spewed on women's social network pages and tweets directed at women, especially at women human rights defenders, journalists and bloggers can be shocking.

• "You dumb bitch, shut the f*** up!"
• "I know where you live and I will come and rape you!"
• "All she needs is a good f*** by a huge d*** and she will forget about this lesbianism!"
• "This is what you get when you get women in power, a bunch of sluts swapping notes about lipstick!"

Over the past two decades, the rapid advance of the Internet has radically altered the consumption, production and distribution of information and even shaped political systems. The Internet has expanded the ways people learn and communicate, opening a new medium for expression, especially for activists and minorities. It has allowed the emergence of a huge scope of media outlets for the dissemination of messages and information.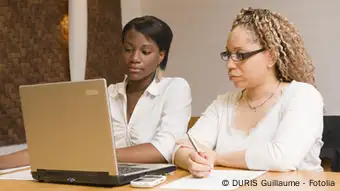 Many women are being attacked for using online spaces
The Internet has allowed women to express themselves freely and contributed to their economic and political empowerment. The open and outwardly free spaces online give the perception of security. However, women are being attacked for using these spaces.

The threat of gender-based violence committed, abetted or aggravated by the use of information and communication technologies is no longer a secret.

In 2013, a study conducted by the Association for Progressive Communications (APC) found "violence against women that is mediated by technology is increasingly becoming part of women's experience of violence and their online interactions."

The "From Impuity to Justice" study found women and girls face risks online, such as online harassment, cyber stalking, privacy invasions with the threat of blackmail and viral "rape videos." An issue for young women in particular is the distribution of "sex videos" that force survivors to relive the trauma of sexual assault every time they are reposted or shared online or via mobile phone. In addition, vulnerable groups can be lured into sexual exploitation, and community organizations that promote gender equality can be threatened.

Online violence has real-word effects

These forms of violence cause psychological and emotional harm, reinforce prejudices, damage reputations, cause economic loss and create barriers to participation in public life. They may also lead to sexual and other forms of physical violence.

All this is happening as more and more women are using social media sites. Social media can help women connect across borders and also enable them to engage in business, find new opportunities, take courses, and engage in political and social discourse. Ideally, online activity helps women realize their fundamental right to freedom of expression.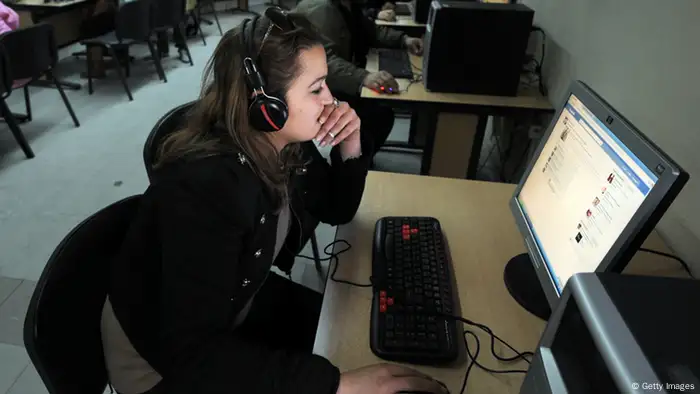 A woman surfs the web at an internet center in Tunis, Tunisia.
However, acts of technology-related violence hinder women from taking full advantage of this right. They acts create an environment of fear, intimidation, powerlessness and social isolation.

Social media platforms such as Facebook, Twitter and Instagram, as well as emails and cell phone texts, are being used to send messages that intimidate and harass women. Images of women are altered and used in sexual and non-consensual manners. As a result, many women are discouraged from engaging in productive online activities, including learning and social networking.

What can be done?

Alerting the authorities to instances of technology-related violence against women is a chapter of its own. Incidents often go unreported due to embarrassment, shame and the belief that nothing will be done anyway. Police and government agencies usually refuse to apply the criminal sanctions in existing law to tech-related violence.

Should hate messages be blocked, as some have demanded? Should there be censorship for a good cause? The presence of pornography online has often elicited calls for stricter policies for monitoring and censoring Internet content, including developing software that would track down the creators and consumers of pornographic material. This could be a very slippery slope, though, and invite censorship in other areas, thus limiting freedom of expression.

Companies such as Google, Facebook and Twitter must play a major role in combating online violence against women while promoting free expression. The challenge of acting against online violence is complex, especially given the difficulty of prosecuting abusers and accessing justice across borders. However, the abuse can be tackled and reduced.

Simply identifying harassing users is not enough. Instead, social media platforms could terminate the accounts of people who are repeatedly involved in instances of online abuse. Tech corporations have to protect the rights of all users, those who actually power these companies, and to take responsibility for their security.

Not enough action so far

So far, they are doing little. In 2013, Facebook and Twitter came under intense public pressure for failing to take action against online violence against women. They cited "free speech" and "humor" as justifications for abusive posts.

It was only after public campaigns condemned the inaction and advertisers threatened to pull out that Facebook announced it would update its training to address gender-based hate and Twitter brought in new reporting and blocking mechanisms. However, there is no transparency around these measures. Nobody knows how effective they are now or may be down the road.

Social media companies take pride in empowering people and creating greater transparency and accountability in the world. They must live up to these ideals and get their own houses in order if all users are to profit equally from their services.


This article originally appeared as part of African Free Press – a collection of 40 essays by African journalists and media experts exploring the current state of media freedom in Africa. African Free Press, an online dossier and special edition newspaper, commemorates the 25th anniversary of the 1991 Windhoek Declaration, a landmark statement of free press principles adopted during a UNESCO seminar on promoting an independent and pluralistic African press. African Free Press is a project of the Media Institute of Southern Africa and supported by DW Akademie.

The original article was published under a Creative Commons Attribution 4.0 International (CC BY 4.0) license and has been adapted for publication on #mediadev.