The Master's Program is characterized by its modern combination of methods. It is designed in such a way that the theoretical knowledge is always applicable to pieces of work, radio reports and articles, and is applied to current topics and journalistic questions.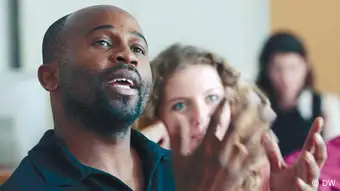 Students will be given a lot of room for their individual needs and interests. The average course size between 20 and 25 participants creates the ideal conditions for learning. Students will regularly evaluate the Master's Program and its teachers, in order to implement suggestions quickly.
Due to the many partnerships, Deutsche Welle has with other media organizations, there will be opportunities to go on excursions, listen to discussions or guest speakers, giving students the chance to become familiar with varying perspectives.