"We're not sure how our organization will survive the pandemic, so we needed to look carefully at how to deal with it," said Kennedy Kachwanya of theBloggers Association of Kenya (BAKE) as he described the situation. "If BAKE and other media outlets in the country don't survive the crisis, Kenya's society will suffer and, ultimately, so will democracy," he said.
With financial support from the German Federal Ministry of Economic Cooperation and Development and the European Union (EU), DW Akademie is conducting so-called Viability Sprints (V-Sprints) for BAKE and other media organizations. A V-Sprint is a quick, interactive assessment process developed by DW Akademie. It enables media outlets to test their viability – whether they can compete and be profitable, and develop flexible strategies that respond to political and socio-economic changes.
DW Akademie's trainings and consulting sessions are part of the EU project "COVID-19 Response in Africa: Together for Reliable Information". Ten media organizations are participating and are based in Kenya, Burkina Faso, Ghana, South Sudan, Côte d'Ivoire, Senegal, Guinea and Zimbabwe.
V-Sprint concept
Two DW Akademie facilitators specialized in this approach are working closely online with small groups from individual media outlets. They together evaluate various aspects of the outlet, such as its content quality, audience engagement and financial sustainability, and how to combine them in an interactive way that attracts their audience.
The facilitators help the groups analyze their current strategies and see if their outlet are sustainable. The sessions focus on the media outlets' individual challenges.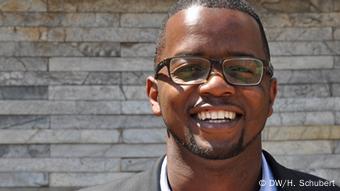 Levi Katire is an entrepreneur and experienced trainer from Namibia and one of DW's media viability facilitators
Levi Katire is one of the DW Akademie facilitators. "V-Sprints are a quick and very effective way to lay the groundwork for outlets wanting to change or develop," he said. The goal is for participating media organizations to be able to produce high-quality content relevant to their audience's needs while at the same time being sustainable and commercially successful.
Joint effort promoting reliable information during the pandemic
V-Sprints are part of the EU-funded project "COVID-19 Response in Africa: Together for Reliable Information", a collaboration project between ARTICLE 19, Fondation Hirondelle, Free Press Unlimited, International Media Support, Reporters Without Borders, UNESCO and DW Akademie. It is being conducted in 17 countries in sub-Saharan Africa, with a goal to provide people with reliable and critical information about the pandemic. This information does not always reach those who are most at risk. The project strengthens a wide range of media workers in the region and, in addition to providing financial support, enables them to respond to the new situation.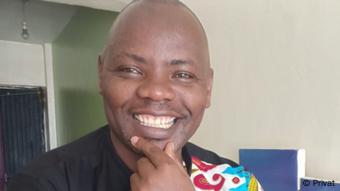 Kennedy Kachwanya - Head of Bloggers Association of Kenya
"The training came at the right time because we were beginning to feel the impact of COVID-19," Kachwanya explained. The V-Sprint, he said, was an eye-opener for him as well as his team. "We learned to think more intensely about some of the challenges we're facing and consider the various aspects of media viability. There's a lot more to it," he stressed, "than most people think."
"COVID-19 Response in Africa: Together for Reliable Information" is an 18-month project that will continue until early 2022.