It is a well-known fact that China has global aspirations. Much attention has been given to its Belt and Road Initiative, for example, and to its increasing presence in global politics, technology and industry. Perhaps less well known, however, is its media strategy which is playing an important role in its overall ambitious plans.
Through state-owned print, TV and online media outlets, China has been reshaping the media landscape in countries around the world, especially in Africa.
In November, DW Akademie partnered with Reporters ohne Grenzen, the German chapter of the global media rights organization Reporters Without Borders (RSF), for a closed online panel discussion "China's international media strategy and its influence on Africa's media sector".
Taking part in the panel were two journalists from Kenya, RSF's East Asia bureau chief and a Chinese journalist and DW commentator living in exile in Germany.
China's growing media influence
For years, China has established a global news presence through its well-funded news outlets that include the state-owned Xinhua news agency and the China Global Television Network, CGTN. The Asian superpower aims to shape the image that those living outside of China have of the country and its people by providing positive news and information – often free of charge – to local news outlets around the world.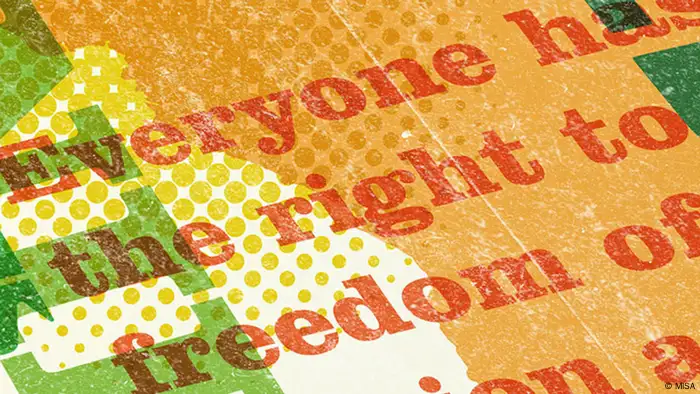 The panelists agreed that basic rights, such as freedom of expression, are not a part of China's media strategy
According to panelist Cédric Alviani, Reporters without Border's East Asia bureau chief and the author of the organization's 2019 report on China's international media strategy, China's growing influence in the media is impacting journalism worldwide. RSF's report lays out how Chinese media outlets are beholden to the country's authoritarian leadership, and not to the foundations of objective journalism whereby outlets are accountable to the audience and apply the basic principles of free expression and media freedom.
"[Media] has become one of China's tools to increase the regime's influence in the world," said Alviani during the discussion. "It's not only about controlling its image, but the Chinese regime is very actively trying to turn the word journalism into a synonym of state propaganda."
Chinese media in Africa
This strategy has defined China's approach to its media coverage in Africa which rests on its policy of non-interference: China is not interested in reporting critically about topics such as politics and conflicts in the countries where it reports but instead focuses on positive topics that ultimately benefit China's political and economic relationship with the countries concerned.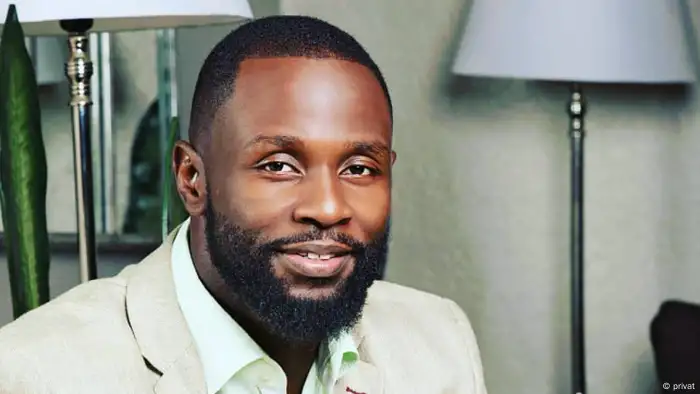 John-Allan Namu, CEO of Africa Uncensored, was critical of China's approach to media in Africa
"China is being very deliberate about the kind of messaging that it pushes on the continent," said panelist John-Allen Namu, a Kenyan investigative journalist and CEO of Africa Uncensored. He likened Africa to a laboratory where China and other Western countries have been stress-testing their global media strategies. However, he views China's model as distinct in its non-adherence to traditional journalistic standards.
"China's policy of non-interference makes its journalism much less free, less independent and much more pliable to the interests of an authoritarian state," he said.
This approach to the media often appeals to autocratic or semi-autocratic governments who have a strained relationship to international media outlets, including BBC and Deutsche Welle. These countries also rely on Chinese investments for major infrastructure projects such as roads and railways.
According to Jillo Kadida, a journalist with the Kenyan newspaper The Star, news produced by Chinese outlets is not created to benefit local audiences but to drive China's investments in the country.
"China's interest in Africa is based on their various mega projects enabled by Chinese money and delivered mainly by Chinese labor and technology," said Kadida.
She also questioned whether the approach is havingits intended effect on local journalists and the Kenyan audience.
"What China's media is doing here in Africa is not very useful for the Kenyan viewer because we have our own unique different set of policies and politics that are going on within our countries," she said.
The good and the bad
The Kenyan panelists pointed to a few positive aspects of China's involvement, including language schools and training opportunities in China for African journalists. Namu added that Chinese media offer Kenyans a different view of China and its people than what Africans normally perceive through the lens of Western media. China also produces content locally in Kiswahili, which has meant work opportunities for local reporters.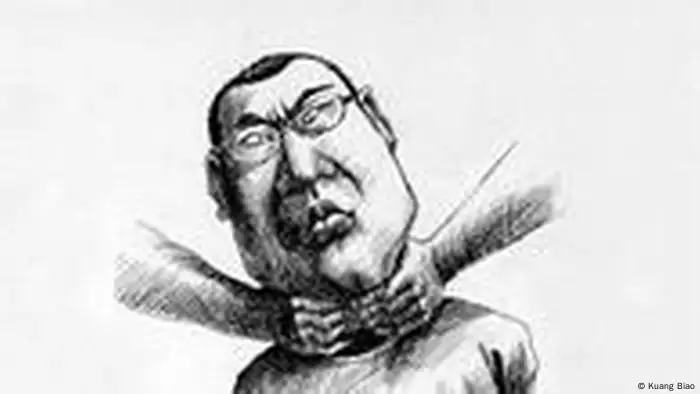 A caricature of journalist Chang Ping, a member of the panel
Panelist Chang Ping, a Chinese journalist and DW commentator, offered a much more critical perspective of China's ambitions. He said it is important to look at the values that the country is promoting through its networks in Africa and not just at its proclamations about mutual economic prosperity. He sees the goal of China's media strategy as creating a global model devoid of support for basic human rights and that is only to the benefit of China's ruling party.
"The Chinese government wants to create a community with a shared future for mankind without democracy, freedom and human rights," said Ping.
The panel discussion was a part of "Media Freedom Talks", a series of discussions on topics related to free media and freedom of expression organized by DW Akademie. This panel was moderated by Maximilian Kalkhof, China correspondent for the German newspaper, Die Welt.