Access to information is a fundamental human right. It enables people to make well-founded decisions, understand the background to issues and respond when politicians act against their interests.
Critical independent media play a central role here: they create transparency, explain connections and point to grievances. In addition to traditional media, new civil society initiatives are increasingly taking on this role. How can they contribute? Which civil society structures are necessary? And how are actors in the EU, Kenya and Morocco dealing with the challenges?
Date: November 18, 2019
Time: 6:30 pm – 8.00 pm
Location: Singerstraße 109, 10179 Berlin
Panel members:
Tarik Nesh-Nash, GovRight, Morocco
David Lemayian Nakodony, Code for Africa, Kenya
Luisa Izuzquiza, Corporate Europe Observatory, Brussels.
The discussion will be moderated by Aya Ibrahim (Deutsche Welle) and held in English.
About the panelists:
David Lemayian Nakodony– Code for Africa, Kenya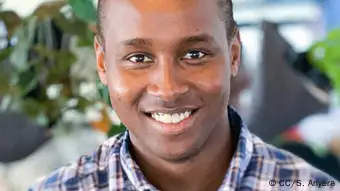 David Lemayian Nakodony serves as Chief technologist for Code for Africa's (CfA) network of software / hardware engineering labs in eight countries, and project affiliates in another 10 countries.
David has built CfA's core engineering and data analysis teams from the start, headhunting African digital pioneers and hacktivists to build some of the continent's earliest open data initiatives. This has included working in support of anti-corruption journalists, progressive government agencies, and crusading human rights NGOs on projects that have ranged from digitising 'deadwood' government records to liberate the entity data hidden in the documents, to creating anti-FGM tools and mapping the mafia's hidden assets across Africa.
Tarik Nesh-Nash – GovRight, Morocco
Tarik Nesh-Nash is a social entrepreneur with the focus on the use of technology for the promotion of citizen participation, transparency and accountability. He is currently assisting the Moroccan Government on piloting the Open Government strategy and the digital transformation strategy of public administration. He has launched a series of online platforms related to budget transparency, parliamentary openness, corruption fighting and citizen participation. Tarik is founder and CEO of GovRight, which is committed to improve meaningful cooperation between citizens and government.
Luisa Izuzquiza – Corporate Europe Observatory, Belgium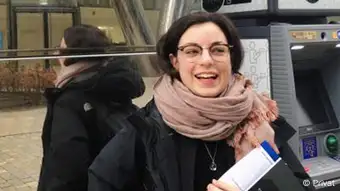 Luisa Isusquiza is a freedom of information activist who works for Corporate Europe Observatory, a watchdog group investigating and challenging corporate power and lobbying in the EU. She works with a special focus on EU migration, asylum and border control policies, researching and campaigning for greater transparency.
About the moderator:
Aya Ibrahim – Deutsche Welle, Germany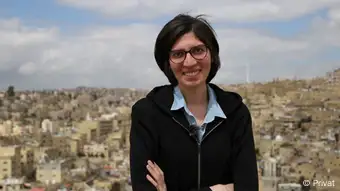 Aya Ibrahim is a television and social media reporter for DW News. Her work focuses on migration in Germany, human and minority rights in the Arab region. Her most recent reporting includes an investigation on so-called honor crimes in Jordan, as well as in-depth pieces on the Sudanese revolution and its impact country's youth.
The discussion is part of the DW Akademie series "Media freedom talks: Dialogues on media development" together with various cooperation partners. DW Akademie conducts media development projects worldwide, promoting press freedom and freedom of expression, supporting independent journalism and promoting the participation of minorities, young people and women.