The host, Alexandre Amaral, and producer, Ena Omerovic, discuss their newest project, Digital Rights Explored: Local Fights, Global Perspectives.
Ena:
"Alex, it's been ten months since we first launched our podcast and we've published six episodes since then. How does it feel?"
Alex:
"Hey, Ena! For me as a journalist, it's incredibly rewarding to be able to explore human interest stories while addressing some of the major issues that our society is looking for answers to.
What about you, are you happy with our podcast so far?"
Ena:
"It's been great. I've been able to learn about the digital-rights topics we chose to address in so much more depth. Doing background research and working with experts has been great.
The story for each episode takes place in a different country– usually somewhere where an issue is especially prevalent. It was very insightful to see the extent to which people across various regions share the same issues. Almost every digital right we discussed is being violated simultaneously in different countries and different parts of the world. Drawing the parallels is a really interesting process. It makes me feel very lucky that this is the work I do."
Alex:
"Absolutely. Once we started learning more about surveillance, algorithms, app design, the digital divide, etc., we realized just how much these things affect us all. Was there anything in particular that you found challenging in these first episodes?"
Ena:
"Yes, there was. Our idea was to create a personal testimony of digital-rights violations. This meant interviewing an affected individual for each episode to find out what it meant to them individually.
I'm so glad that we managed to find people who were so open and willing to share their stories with us. To be completely honest with you, I was desperate for our concept to work. The story-telling technique has such rich potential, but I was also wary about its implementation. It's still such a challenge every time to find people willing to testify, especially when it's a sensitive topic.
We've been really fortunate to have the help of our co-producers on the ground. Whether in India, Brazil, Australia or Colombia; they always manage to find a story that fits our subject matter.
We would love to invite our listeners to share either their own digital-rights stories or those of the people in their community. Setting up this kind of exchange would be amazing!"
Alex:
"Exactly. This is really what we wanted when we came up with the concept for Digital Rights Explored: Local Fights, Global Perspectives. The aim was to talk not only about the tangible impacts that the lack of digital rights have on people from different cultures and communities all around the globe, but also to ask the question: 'What can people do about it?'"
Ena:
"You are completely right. It's really difficult for people to relate to the personal implications of a serious topic like this. We are constantly bombarded by digital-rights stories in the mainstream media. We see whistleblowers coming forward and exposing how the data of thousands of people has been shared with companies without their consent. We see governments shutting down the Internet before elections, like in Moldova. We see activists being monitored online and arrested by the Belorussian government. We hear such things all the time. The problem is that it's so hard to relate on this impersonal level if you don't learn about how it feels and what it means for individuals. That's what we wanted to do differently with our podcast. We give listeners the opportunity to hear directly from the people whose rights are violated. The people featured could be users of an app which the listener might also use. They could simply be a user of the Internet, or perhaps even a journalist! This process helps to bring us to a whole new level of understanding. I, for one, really believe that we've succeeded with this formula. We hope to have brought our message across to listeners in a truly tangible way. I'm also so thankful to our participants for making this all possible.
That was a great question that you asked me, but I'm curious about you, Alex. What did you find particularly challenging?"
Alex:
"To be honest, my part is the easy part! You do the hard work by chasing down the interviewees– I just have to pay attention and listen to them! There's always sure to be surprises, but it's a real pleasure. Being able to share this with a wider audience is just great.
I think this is where the audio format of a podcast really excels in democratizing access to information (which is also a pillar of media and information literacy). Can you believe that in 2020, the number of global podcast listeners reached 485 million?! And over a hundred million of them tune in to a podcast every week.
What I like about the audio format is that it feels very welcoming and can be consumed as part of your everyday routine. You can enjoy listening to our digital-rights team while you're cooking dinner or washing the dishes, for instance. Audio also improves accessibility for seeing-impared and illiterate communities. As part of MILEN, we also take advantage of transcription tools to turn our podcasts into written articles."
Ena:
"What I like about the format of a podcast is that it gives us the time and space to be creative with how we edit and tell our digital-rights stories. I think this helps to create a more immersive experience. It almost resembles a documentary, only in audio form."
Alex:
"By the way, Ena, people are always curious about the fact that we are a MIL (Media and Information Literacy) network, but that we produce a podcast on digital rights. For me, these two things are very much interconnected.
At the end of the day, both are concepts that aim to protect the human rights of citizens in the digital sphere. Media and information technologies play an ever increasing role in our lives. We need to empower citizens with the ability to act critically in society. They should be demanding that their voices be heard.
This could be an activist in Colombia knowing how to prevent their personal information from falling into the hands of a dangerous cartel, or a journalist in Turkey fighting government and social media censorship.
These are some of the stories we found that have helped to give listeners a clear, practical perspective into how they can benefit from and demand digital rights."
Ena:
"Yes, indeed. Digital rights are an indispensable part of media literacy, and the same is true the other way around. I used to believe that film and television would never be separable from the traditional platforms of cinema and television. Nowadays, however, we can see that all media has become digital. What's more, consumers have begun to take on a new role in the digital media landscape. They are the new content producers and distributors. The role of the consumer has completely changed over the course of the last 20 years. It is just as important for individuals to be educated as it is for the new digital media landscape to be regulated. In truth, we are still finding a way to establish this (new) digital culture. This will be a long process.
By the way, we have an important message for our listeners. We will have a live recording of the podcast at this year's Internet Governance Forum (IGF 2021), taking place between the 6th and 10th of December in Katowice, Poland. This will be a great opportunity for our listeners to interact with us.
The conference will be held in a hybrid format, hopefully giving our listeners from all over the globe the opportunity to ask questions and participate. You are required to register in advance for either in-person or online attendance at the IGF 2021. Our session is a Town Hall called Internet For All But Privacy For Me. We invite our existing listeners, as well as newcomers to our podcast, to join us!"
Alex:
"I can't wait. Both of us will be there in person– perhaps not to shake hands, but at least to give people a welcoming smile. We'll be raising awareness for the issue of online privacy and engaging stakeholders and civil society, as well.
What are you hoping to take away from the Forum, Ena?"
Ena:
"I hope that we will be lucky enough to have knowledgeable and engaging speakers that will explain the digital-rights issues in such a way that it will create an impact on the policy makers at the event. If our podcast manages to influence some of the politicians and decision makers in attendance, this would be an absolute dream.
And Alex, talking about speakers and dreams, let's dream big for a moment. Who would be your dream guest to have on the podcast one time?"
Alex:
"Seeing as whistleblowers have already been mentioned today, both Snowden and Assange would be fascinating to sit down with. I would also love to hear from Laura Poitras about how she managed to turn what was, at its core, a digital-rights story, into an Oscar-winning documentary.
Who knows what the future holds! For now we are more than excited to be engaging with our listeners in a freshly-baked episode coming right out of the oven... Let me get back to the editing suite!"
Follow the podcast "Digital Rights Explored: Local Fights, Global Perspectives" in your favorite listening app: BuzzsproutApple PodcastsSpotify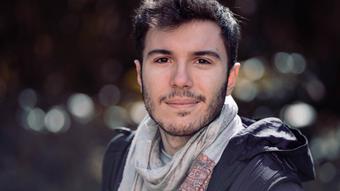 Alexandre Amaral
Alexandre Amaral is a journalist and filmmaker from Brazil. He is the host of the podcast Digital Rights Explored: Local Fights, Global Perspectives and works as the Communications Manager for the Media and Information Literacy Expert Network (MILEN).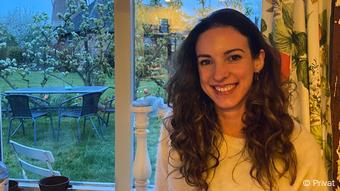 Ena Omerovic
Ena Omerovic is the producer of the podcast Digital Rights Explored: Local Fights, Global Perspectives and is based in the Netherlands. Since February 2020, she has been the Coordinator for the Media and Information Literacy Expert Network (MILEN). She holds an MA in Media Studies.