During his visit to Mexico, Germany's Foreign Minister, Guido Westerwelle, spent more than an hour with participants of the "Young Voices" Media Dialogue. Together with DW Director-General Erik Bettermann he answered questions posed by up-and-coming journalists from Germany and Latin America.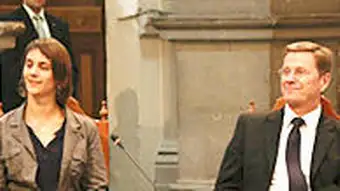 "How can young people from Germany and Latin America come together?" asked 26 year-old Ruth Zenteno from Mexico. Westerwelle pointed out that Germany's foreign policy will be focusing more on Latin America - and that young people will play an important role in this. He also stressed that Deutsche Welle provides an important media-communication bridge between the two continents.

"The Internet is in its core is a highly democratic medium"

He encouraged the young journalists to communicate intensely. Political contacts, he said, could never achieve as much as social networking among young people could. Milena Bonse, a journalist, wanted to know if Westerwelle thought political parties were effectively using the new media to reach a young audience. He conceded that politicians had recognized the relevance of the new media but that in practice, they needed to use them more consistently to respond to young people's concerns.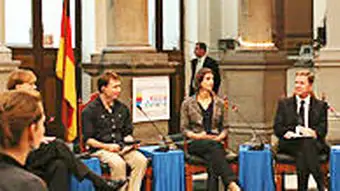 Westerwelle also emphasized the importance of newspapers as a significant information source. Although "the Internet is, in its core, a highly democratic medium, in the mornings I need to hold a newspaper in my hand," he said. Twenty-six year old Carlos Salinas from Nicaragua asked DW Director-General Erik Bettermann about Deutsche Welle's interest in Latin America. Bettermann announced that DW-TV will be expanding its Spanish-language programming.´

Brainstorming and networking

A panel discussion ended this meeting organized by DW Akademie and financed by the Federal Ministry for Economic Cooperation and Development. One of the central points during this three-day Media Dialogue looked at what young people require to be successful and make themselves heard. Sixteen journalists, opinion leaders and media artists from Costa Rica, Nicaragua, Colombia, Peru, Mexico and Germany attended the Dialogue.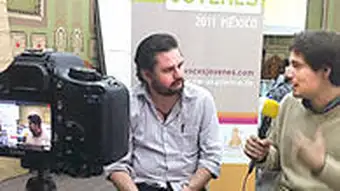 They are prominent young media workers who are bringing their ideas, stories and projects to the public forefront - often in unconventional ways. They posted their impressions, ideas and questions regarding the Media Dialogue on the vocesjovenes.posterous.com blog. "A positive culture shock", "A successful exercise in collective intelligence", "The beginning of a sustainable network," was how they described the meeting that took place in the "Club de Periodistas", located in the old quarters of the Mexican capital. The participants also set up a page on Facebook to stay in contact.