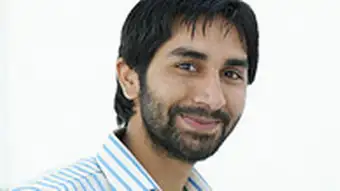 Imtiaz Ahmad
Imtiaz Ahmad
My name is Imtiaz Ahmad. I come from a little village in Pakistan. Like everyone else, I too have dreams. Dreams are nice but they are even more beautiful when they come true. When I was still quite young, I heard my father say proudly: "If you want to know the truth, you should listen to DW Radio." So, from an early age, I used to listen to Deutsche Welle programs with my father. But it wasn't really the truth or Deutsche Welle's programs that mattered to me. I was constantly thinking about how people could possibly fit into such a small radio and how they managed to eat or drink…

These concerns disappeared with time and Deutsche Welle's programs soon awakened my interest in Germany. I set myself the goal of studying in Germany. I got my first German lesson from the DW program "Warum nicht?" To me, multilingual programs are the best way to promote intercultural understanding. It wasn't long before I decided to apply for the international internship at Deutsche Welle. Today, I am very happy to be a part of Deutsche Welle. My dream has come true and now I know exactly how people can fit into such a small radio and how they manage to eat and drink.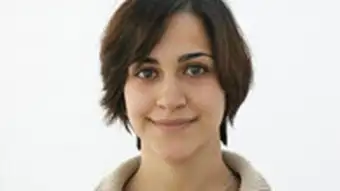 Aida Azarnoush
Aida Azarnoush
My interest in languages and foreign cultures led me to study German language and literature. During a language course in Bonn, I had the opportunity to visit Deutsche Welle. I had already got to know Germany's international broadcaster through satellite TV. But at the time, I couldn't imagine actually working there one day. However, an internship with the Farsi department and encouragement from close friends convinced me that DW's international traineeship was not unattainable and gave me the confidence to apply to DW Akademie.

What I like about the journalist's profession is that I can say things as they are and perhaps even make a contribution to breaking down some of the stereotypes associated with my native country. It was clear to me from the first day of the traineeship that I would feel very much at home in this friendly and wonderfully international atmosphere.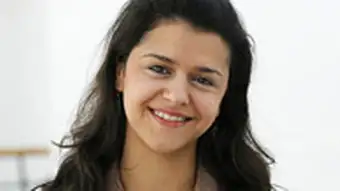 Reyhaneh Azizi
Reyhaneh Azizi
An international traineeship with Deutsche Welle? Just the thing for me! I knew it as soon as I saw the notice on the board in my university. I come from Tehran originally but during my childhood and youth, I traveled around the world with my parents and always had an interest in foreign cultures. Having studied communications and sociology in Germany and Britain, I was absolutely sure that I wanted to work in an international atmosphere.

I gathered various kinds of journalistic experience during my studies. After numerous internships, including one at the "Westdeutsche Allgemeine Zeitung", I worked for a year as a news editor for the radio station at the Ruhr-Universität Bochum. In Britain, I also produced films for "hopscotch films". My interest in journalism stems from my great curiosity about different cultures and ways of life, since I myself grew up in two different cultures. Where better to act out my multicultural leanings and learn to see the world from a different perspective than at Deutsche Welle? With this traineeship I can realize my dream of telling stories about places all over the world.



Pia Chandavarkar
Pia Chandavarkar
The world of languages has always fascinated me. Since multilingualism is commonplace in my native India, I've always enjoyed expressing myself in different languages. It was this interest in foreign languages that led me to the Goethe Institute, to learn German. Thanks to a scholarship, I was able to spend two months in Germany in 2004. This gave me a brief taste of German culture and attitudes.

In 2005, I began my studying journalism in India. To my regret, I lost contact with Germany. For almost two years, I worked as a reporter for the Indian newspaper "The Indian Express". Although I really enjoyed my work as a journalist, something was missing: the link to the German language. When I heard about the international traineeship at Deutsche Welle, I applied immediately. Now I am here in Germany and again surrounded by so many languages. Every day, I get the same feeling, that the whole world, myself included, is at home with Deutsche Welle.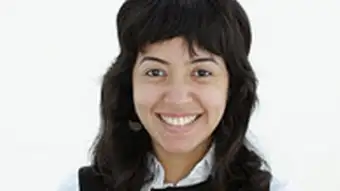 Nahla Elhenawy
Nahla Elhenawy
I used to be called "Japan Freak" in my native country of Egypt. I studied Japanese Studies at the University of Cairo. Ever since I was a small girl, I have dreamed of traveling the world and living in a multicultural atmosphere. At the age of nineteen, I won a scholarship for a year's study in Tokyo. This was my first trip to Asia. At 17, I gathered my first experience of journalism as a trainee with the newspaper Al-Ahram. When I completed my studies I did an internship at Fuji TV, a private Japanese TV station. After that, I worked for the public broadcaster NHK in Japan.

A friend of mine in Tokyo gave me the tip of applying for the international traineeship at Deutsche Welle. "That's just the thing for me", I thought, because this training program gives me the chance to combine my interest in German language and culture with my professional goals as a journalist. After an internship with the Arabic Department of Deutsche Welle, I applied for an traineeship - and got accepted! Cairo, Tokyo, Berlin, Bonn … the long journey has paid off!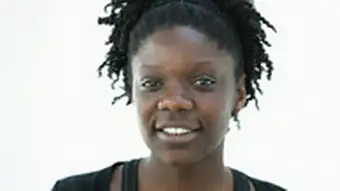 Carla Fernandes
Carla Fernandes
Originally, I come from Angola but I grew up in Portugal. My family is typically African, with eight children. We survived the war in Angola, emigrated and settled down in a foreign country in which only the language was the same. At an early age, I experienced how differently people live in the various cultures. As I sought to understand my own identity, intercultural dialogue has always fascinated me.

I have always wanted to make a career of understanding different viewpoints and opinions and telling the resulting stories. During my training as an editor with Deutsche Welle, I will be able to learn more about the fascination of story-telling and broadcasting. I know that this training course will give me the skills to send messages around the world, based on research, knowledge and thorough consideration, so that the dialogue between people in this world continues.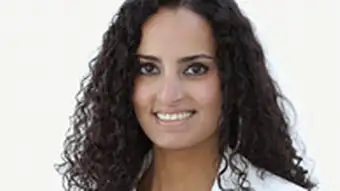 Dina Gouda
Dina Gouda
I learned my first German words when I was four, when I attended the German Evangelical High School in Cairo. To improve my knowledge of German, my parents always tuned in Deutsche Welle TV. At the age of 17, I flew to Germany for the first time, thanks to a DAAD scholarship. I already knew back then that I wanted to study communications. After I completed my bachelor's degree at the University of Cairo, I got a job as an assistant at the university and I also worked as a teacher at a language school. This allowed me to stay in touch with the German language.

In 2007, I completed an internship in the Arabic department of Deutsche Welle and learned of the possibility of doing an international traineeship. Everyone in the department encouraged me to apply immediately. As we can see, I got accepted.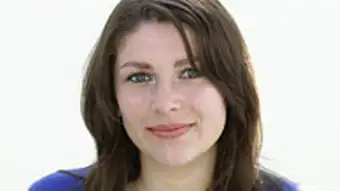 Marina Martinović
Marina Martinović
When I look back today, I can remember well the time fifteen years ago, when my family and I sought refuge in Germany from the war in the former Yugoslavia. Back then, a little black box with an antenna, set to short wave, was the focus of our attention every evening. It was my parents' radio. During the war, we would listen to the "radio from Cologne" every night to find out what was going on at home.

As an eleven-year-old girl, I was probably not able to understand the role played by Deutsche Welle for my compatriots. But perhaps, consciously or unconsciously, I was able to grasp the importance of up-to-date information. This is probably also one of the reasons why I decided to become a journalist, although many people tried to persuade me not to. Hm, I wonder why?! Well, jokes aside. The fact is that journalism is my life. Here at Deutsche Welle, I hope people will listen to us with the same attentiveness in peacetime as my parents did during the war.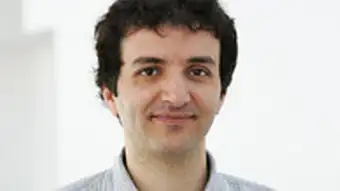 Khalid el Kaoutit
Khalid El Kaoutit
My daily commute to Deutsche Welle is a twenty-minute bike ride: always straight ahead, along the banks of the Rhine. My first experience of the Deutsche Welle was after I finished studying Finance and Banking. I regularly followed the "light blue" program of Deutsche Welle, although I hardly understood the language and could only barely decode the writing. Deutsche Welle's programs helped me to change my view of things. It also brought Germany to my attention as place in which to study. That was how I started to learn German. And, bit by bit, I began to understand more and more of the information and stories and the somewhat "different" style of Deutsche Welle's reporting.

I then got to know Deutsche Welle from the inside through a one-month internship. It was immediately clear to me that one month would never be enough to learn the basics of reporting and to really get to know the working of Deutsche Welle. That was how one internship led to another and ultimately, to the international traineeship.