"In the indigenous communities of the state of Chiapas, providing information in local languages and identifying the misinformation that circulates is a challenge," explains Juan Gabriel López Ruiz.
The young Tzeltal journalist works as a translator and podcast producer for the independent media outlet Chiapas Paralelo, in the southern Mexican region of Chiapas, home to 14 indigenous groups.
There, traditional media are scarce: there is almost no telephone signal and few people have television or Internet, says López. Alternative channels such as WhatsApp are often the only means of local information, but the content that circulates is not always reliable. That is why communicators like López are essential to ensure access to quality information, especially in local languages.
"As the only Tzeltal-language podcaster, I do informative summaries so that the community can dismantle the misinformation that is circulating," says López. And since the community spends a lot of time on instant messaging platforms, these podcasts are optimized for easy sharing and listening via instant messaging.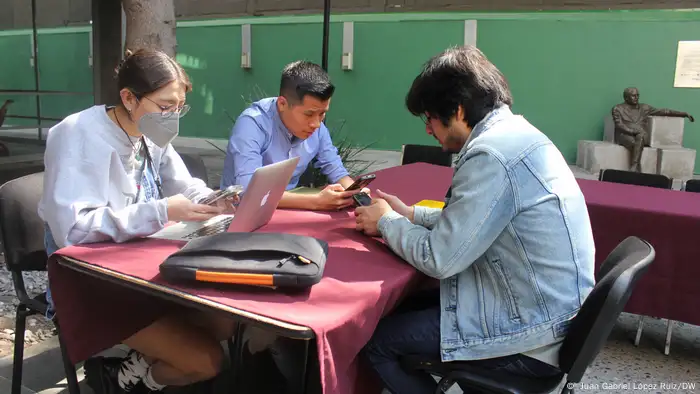 Lopez (blue shirt) shares information with journalists from Periodistas de a Pie during a workshop organized with DW Akademie.
The

audience becomes the protagonist

Chiapas Paralelo is a member of the Media Alliance of Periodistas de a Pie, an organization that strengthens the work of 16 local media outlets with the goal of preserving their independence and their focus on the defence of human rights, even where violence is prevalent.

In collaboration with DW Akademie, Periodistas de a Pie supports professionals like López in the use of innovative formats and communication channels, while promoting audience engagement to counter misinformation.

"Information is a public good that is the responsibility of citizens in general, not just journalists," says María Teresa Juárez, co-director of Periodistas de a Pie. That entails "sharing simple tools that allow the audience to identify fake news or detect hate speech and understand how this information impacts their lives," she adds.

In a further effort, during the first months of 2023, López produced nine sound pieces for Chiapas Paralelo. Likewise, other media such as PopLab, Raíchali together with La Verdad and Revista Espejo, produced reels to dismantle misinformation on issues such as junk food and political discourse. In turn, ZonaDocs held a webinar with recommendations for incorporating inclusive language from a human rights perspective.
The

flagship: co-creation between the media and the community

Critical audiences that advocate for quality content are critical to ensuring the survival and protection of independent media. That is why alliance members practice active listening and direct exchange with their communities.

In this sense, Chiapas Paralelo organizes workshops that allow the local population to share their informative interests and makes them direct protagonists in the content creation process.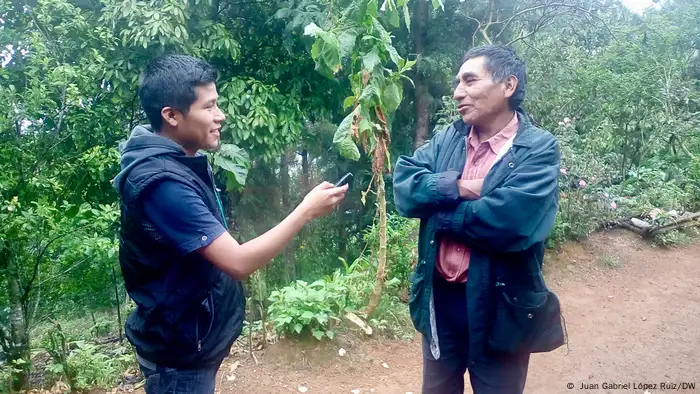 Journalists of Periodistas de a Pie prioritize contact with their audience to improve their work.
"We weave a network of co-creation of journalistic content: people share images, videos or audios with us so we can make their voices known outside the community," notes López. "It's a double gain: the community informs us, and we inform them in turn."
In addition, the alliance enables professionals like López to overcome their daily challenges, from translating a new concept from Spanish into Tzeltal to dealing with sensitive topics, such as sexuality.
"I source information from other media about the LGBTQ community, for example, to help young people in my community who identify with that group," says López. "In this way, the right to information is respected and disinformation in indigenous communities is countered," concludes the pioneering Tzeltal podcaster.
The Media Alliance of Periodistas de a Pie has been a partner of DW Akademie in Mexico since 2020. Starting in 2023, the joint project focuses on developing editorial guidelines to fight misinformation, exploring media formats to strengthen the dialogue with their audiences and promoting Media and Information Literacy (MIL).