In his second long-form documentary, director Ousmane Samassékou focused on a resident in the House of Migration, a charity facility in Gao, Mali. Ten thousand African migrants pass through the city annually, resting before they continue their journey through the Sahel and the Sahara Desert. Samassékou approaches his protagonists at eye level and shows the discrepancies that imperil their lives.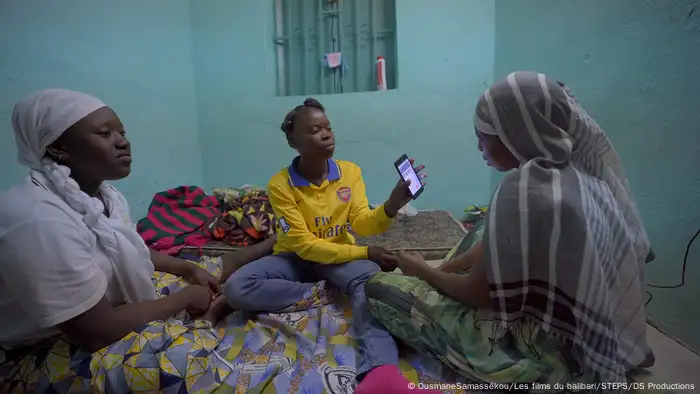 Esther (middle) makes calculations on a smartphone for a fellow resident in a scene from 'The Last Shelter'
With his work, Samassékou has now won the CIVIS Media Prize, endowed with 15,000 euros. The jury called the film "a masterpiece about people on the road, on the southern edge of the Sahara, about their dreams and traumas. Some are still full of hope for a happier life in Europe or elsewhere, others are stranded and on their way back home. The documentary tells of the fortunes of these migrants, empathetically but never obtrusively, close but never encroaching. A documentary, haunting like few others.
CIVIS Europe's Media Prize for Migration, Integration and Cultural Diversity honors program achievements in radio, television and the Internet which promote peaceful coexistence in the European immigration society.
Generation Africa
Generation Africa has been supported by DW Akademie since 2018 with grants from the German Federal Ministry for Economic Cooperation and Development (BMZ).
The South African non-profit STEPS created "Generation Africa" to tell stories of migration from an African perspective and to make these stories accessible to the wider world. In a world that sees migration namely as a continental problem, the organization initiates and supports film projects that spark conversations, educate and give a voice to disadvantaged groups.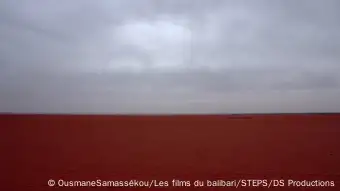 Hope, dreams and destiny lost in the vast Sahara Desert in a scene from 'The Last Shelter'
Strengthening

the

film

industry

in

the

Global South
The participating filmmakers from 16 African nations are joined by experts in the areas of creative development, dramaturgy, production and post-production. DW Akademie's film industries team offers training and support toward strengthening partnerships with film communities in the Global South, which is increasingly gaining attention beyond Africa. This, in turn, improves the professional possibilities for the local filmmakers.
Watch The Last

Shelter

The German-French broadcaster Arte offers the documentaries as video-on-demand. DW Documentary will show The Last Shelter starting in September 2023. To further the discourse related to the films and their topics of flight and migration, there will be a series of lectures in various African communities, STEPS' streaming service, Afridocs.net, will also offer the films to Africans across the continent.