According to a Rassd News Network (RNN), employee, RNN executive director Samihi Mustafa and founding member Abdullah Al-Fakharani stopped a week-long hunger strike protesting their detention conditions after being moved to another prison on Monday.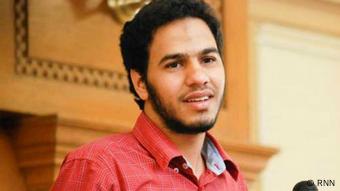 Abdullah Al-Fakharany
Mustafa and Al Fakharany were arrested on 25 August. They had been visiting a friend who was injured during the violent clashes between security forces and pro-Mursi supporters in Cairo's Rabaa Square earlier in the month.

The two journalists have been accused of agitating against the military and manipulating the news published by RNN.

The network is distributed through social media. It has amassed three million Facebook fans and more than one million Twitter followers since it started as an alternative news source shortly before the beginning of the Arab Spring. RNN, which is affiliated with the Muslim Brotherhood, has built up a network of citizen journalists all over Egypt as well as in other Arab countries.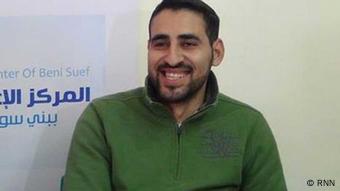 Samhy Mustafa
RNN is a DW Akademie partner, and since 2011 several citizen journalists and managers, including Mustafa and Al Fakharani, have participated in DW Akademie trainings and workshops. In 2012, Al Fakharani traveled to Germany at the invitation of the German Federal Foreign Office to attend a series of workshops and lectures for bloggers.

"Independent media and responsible journalism are prerequisites for democracy. This is why DW Akademie supports quality journalism and the development of a free and transparent media sector in Egypt. But this can only be achieved if media workers are free to carry out their activities even if these do not conform with the government's political agenda," said DW Akademie director, Gerda Meuer in response to the news.

Since the overthrow of President Mohamed Morsi in early July by the army, the Egyptian interim government and security forces have been increasingly hostile towards journalists. According to Reporters Without Borders, at least 80 journalist have since been arbitrarily detained and five killed. This includes RNN photographer Musaab Al-Shami who was shot dead in August as security forces dispersed a sit-in at Rabaa.