On May 3, International Press Freedom Day, Free Press Unlimited (FPU) launched the campaign "Together for RELIABLE Information". The campaign focuses on the importance of free media and the impact the ongoing pandemic has had on the work of journalists.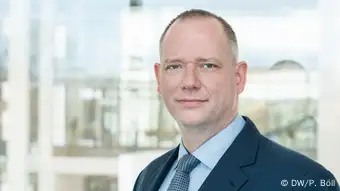 Carsten von Nahmen, Managing Director of DW Akademie
"The Corona crisis is not only a medical phenomenon, but also a media phenomenon with the viral emergence of corona-related disinformation and the rapid spread of fake news," said Carsten von Nahmen, Managing Director of DW Akademie. "It is therefore particularly worrying that the challenges and risks for journalists are increasing dramatically due to the COVID-19 crisis and that many quality media outlets have to fight for survival themselves. That's why we are joining Free Press Unlimited in taking a stand against the 'infodemic' and for reliable information."
Together with their partners worldwide, Free Press Unlimited has launched the 'Together for Reliable Information' campaign to highlight the importance of independent media and bring positive and inspiring stories from journalists around the world to light.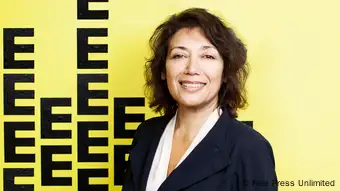 Ruth Kronenburg, Director of Operations, Free Press Unlimited
"We are thrilled that DW Akademie joins the campaign 'Together for Reliable Information'. DW Akademie's wide network of offices and local partners opens up new roads for connecting to journalists and users around the world," said Ruth Kronenburg, director of operations for Free Press Unlimited. "Local expertise is vital to developing strategies for finding reliable information during global crises like the coronavirus."
DW Akademie has already published an online dossier 'Fighting the Infodemic', which focuses on questions of why independent media are so important in times of crises and what influence the Corona crisis is having on the work of journalists.
This includes reports from DW Akademie projects such as the Fact Checking project in Kenyan media houses or informing the Rohingya in a refugee camp about the coronavirus via loudspeaker and special broadcasts. The dossier also provides information about online media training offers, German courses as well as resources and information for the media development community via the portal #mediadev.
DW Akademie's website and social media channels will continue to be regularly updated and further topics will be added to highlight the struggle worldwide for reliable information in times of crisis. DW Akademie and its partners will continue to work together for reliable information!