Laura Döing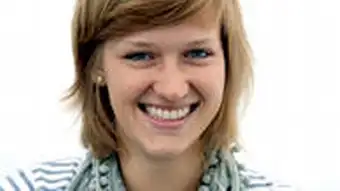 Laura Döing
Born in 1988 in the Ruhr area. After high school went straight to university. Majored in journalism studies at the TU Dortmund university with a minor in political science. Got print experience at the daily Hamburger Abendblatt and learned about TV through practical training and freelancing for a regional television station. Also worked at the Dortmund campus TV station do1 and the television training channel TV-Lernsender.NRW.
Where I'd really like to go: Travelling on a sailboat.
Nicolas Martin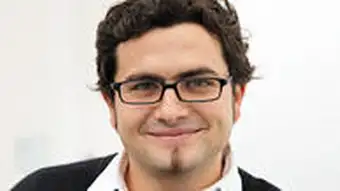 Nicolas Martin
Born in 1981 in Liestal, Switzerland. After taking pausing in southern Germany headed up to Cologne to study political science, Romance studies, Iberian and Latin American history, and economic and social geography. Studies took him to Mexico, Venzuela, the USA, and then twice to Palestine to research his master's thesis. During his studies worked as a freelance photographer and also worked for Campus radio, VOX news, WDR2, Deutsche Welle and made three documentary films.
Where I'd really like to go: Inside James Nachtwey's eye, Hans Zimmer's ear, Alejo Carpentier's fingers and Noam Chomsky's brain.

Julia Hahn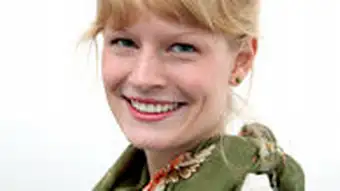 Julia Hahn
Born in 1985. Grew up in Thuringia. Studied communications and political science in Erfurt and Istanbul. After a year swapped the Bosporus for the Alps. An M.A. in international and comparative studies at the ETH (Swiss Federal Institute of Technology) in Zurich, focusing on civil wars in the Middle East and Africa. Completed the course-related journalism training with the Konrad Adenauer Foundation. Practical training and freelance work with various media organizations including the Thüringer Allgemeine Zeitung, MDR, Istanbul ARD studio, dpa Istanbul and Deutschlandradio.
Where I'd really like to go: On a long-distance flight. Destination unknown. I choose the passengers.

Theresa Tropper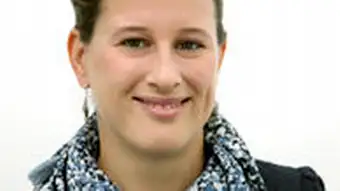 Theresa Tropper
Born in 1985 near Nuremberg. European and multimedia studies at the Karlsruhe University. In addition to Europe also highly interested in North Africa and the Middle East. That's why after completing her B.A. she attended an Arabic language course in Cairo and backpacked through Morocco. Then completed an M.A. in journalism at the Leipzig University. Practical training and freelance work for dpa, Bayerischer Rundfunk, Mephisto 97.6, Südwestrundfunk, europa-digital Brüssel and ZDF.
Where I'd really like to go: As a reporter to areas in the world that no one reports about.

Alexandra Scherle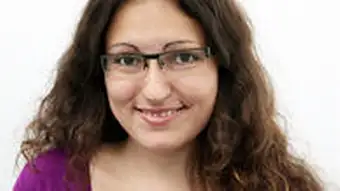 Alexandra Scherle
Born in 1982 in Sibiu, Romania. Grew up in a Romanian-German family speaking both languages. At 15 began working in the editorial office of a German language newspaper. At 19 came to Germany for German and English studies at the Heinrich Heine University in Düsseldorf. Started her doctorate in German/literary studies in 2006. Practical training and freelancing at the Westdeutsche Zeitung, WDR (TV - Düsseldorf beat) and Deutsche Welle (radio and online; as a writer, host and news reader). Since 2008 producing and hosting the weekly culture program for the Romanian service.
Where I'd really like to go: On a book-signing tour with my own novel; and to the Arctic on an icebreaker.


Olga Kapustina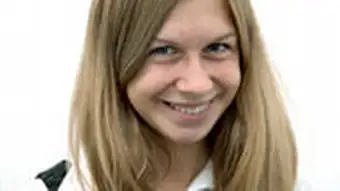 Olga Kapustina
Was born and grew up in Belarus. Studied journalism and translation (Russian-German) in St. Petersburg. Did a one-semester exchange in Dortmund, followed by an M.A. in literature and media practice/language and culture in Essen. Received a scholarship from the Heinrich Böll Foundation's 'Medienvielfalt anders'. Practical training at Echo Moskwy, Radio Rossii and Radio Swoboda radio stations (St. Petersburg), at N24 television, Radio Paradiso und the taz newspaper (Berlin) as well as Deutsche Welle's Russian service (Bonn). Likes being underway in different languages, cultures and types of media - inside a building with long corridors and large windows set by the Rhine.
Where I'd really like to go: To an interview appointment with Dostoyevsky, Wilde, Hugo, Böll, Chekhov or Poe.


Jan Bruck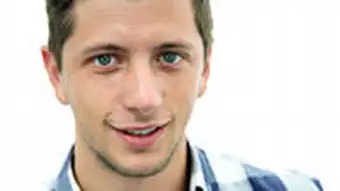 Jan Bruck
Born in 1982 in Bergisch Gladbach to a British mother and Czech father. Media studies, political science and English studies in Cologne. Spent a year in the U.S. as a Fulbright scholar at the University of Washington. Received an M.A. in American studies at King's College in London. Then spent four months backpacking around the globe. Practical training and freelance work for various online media and then a year as a trainee with Deutsche Welle's German service program management.
Where I'd really like to go: Down the Snoqualmie River in Washington State, floating on rubber tires with good friends.

Rayna Breuer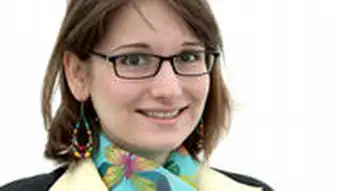 Rayna Breuer
Was born in Burgas, on the Bulgarian Black Sea Coast. Grew up in countries including Bulgaria, Croatia and Germany. Later studied political science in Bonn, international relations in Sussex, and EU law/southeastern European legal systems in Graz. Acquired her first journalism experience with Deutsche Welle's southeastern European service and later wrote reports for the Bonn student radio Sternwarte and for the EU web portal europa-digital.de. Also completed practical training with the United Nations in Bonn and the OSCE in Vienna.
Where I'd really like to go: From Moscow to Vladivostok with the Trans-Siberian Railway. I've long been dreaming of crossing the two continents, seven time zones and 9,296 kilometers from the Russian capital to the historical harbour city on the Pacific. I'd take Dostoyevsky along as my travelling companion and together we'd gaze out the window at the silent vastness of the Siberian Taiga.


Elisabeth Jahn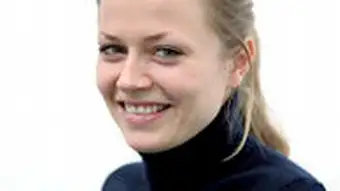 Elisabeth Jahn
Born in 1984 in Dresden. Before graduating spent a self-realization year in Utah, USA and Auray, France. Took an "I want to understand the world" B.A. in international relations in Dresden and Bordeaux, and later an M.A. in German-French journalism at the Freiburg University and Journalism Institute in Strasbourg. Got practical experience with rencontres.de (German-French online magazine in Berlin), EuradioNantes (radio station in Nantes), Dernières Nouvelles d'Alsace (regional newspaper in Colmar), uni.tv Freiburg, TV Südbaden, Fudder.de (online magazine, Freiburg).
Where I'd really like to go: On horseback through the Mongolian grasslands with a group of nomads. The only snag: my grandfather reports you have to like mutton. And that's what you get at every mealtime. No problem for me, though. Meat is my type of vegetable.


Gönna Ketels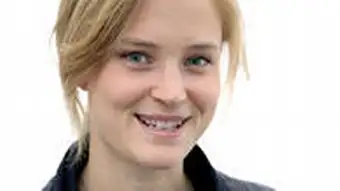 Gönna Ketels
Was born and grew up in a place located between North Frisia and the Danish border. At 16 spent a Wild West year at a Montana high school. After graduating spent ten months backpacking through Australia and New Zealand. Took European studies at the Magdeburg University and Sciences Po in Bordeaux. Got an M.A. in multimedia journalism in Bournemouth, England. Then spent two years in Brussels with the Austrian broadcaster ORF, getting up close with Eurocracy and good chocolate. Practical training and freelance work for the Flensburger Tageblatt and Husumer Nachrichten newspapers, and for Offener Kanal Flensburg (TV), the student newspaper uni.versum, NDR television, Radio Schleswig-Holstein, WDR, Deutsche Welle and BBC World Service.
Where I'd really like to go: On the list of the most common first names so that I don't always have to spell G-Ö-N-N-A and don't get any more mail addressed to "Mr. Ketels".