How can "big data" be used to track illegal wildlife trade in Southern Africa? And can open-contracting data help to identify gender gaps in the public service of Colombia? These are some of the ideas that fellows set out to explore for "Dataship – The Data Journalism Fellowship", which DW Akademie established in 2019 together with Deutsche Gesellschaft für Internationale Zusammenarbeit (GIZ).
Data journalism has become a catch-all phrase for all techniques combining journalism with the power of computers. It ranges from hard-hitting investigations where teams browse through millions of documents to piece together patterns of foul play, as was the case in the Panama Papers, to the deployment of hardware, such as sensors and interactive visualizations.
The 12-month fellowship program is aimed at fostering data journalism throughout the world, with a focus of fostering local data journalists' access to international professional networks. True to its mission of supporting the development of quality journalism worldwide, DW Akademie is committed to contributing to the advancement of data journalism, especially in countries where the practice has yet to become commonplace. Therefore, the program's aim is to support data journalists from non-OECD countries.
Participants met in May in Serbia for the first time to discuss their projects. The fellows will meet again in Hamburg at the end of September to attend the 2019 Global Investigative Journalism Conference, one of the most important events in international investigative and data journalism. Not only will they hone their data journalism skills in workshops and network with experts from other countries, but they will also have the chance to showcase their work and share their knowledge to the global data journalism community.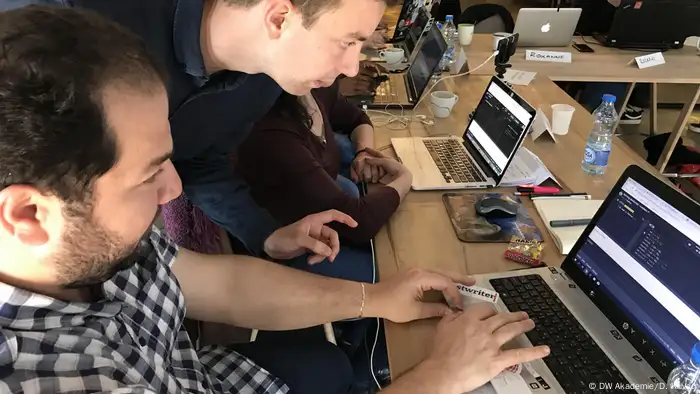 Learning the basics of data visualization: a trainer and fellow at the kick-off meeting in Belgrade
122 applications from 45 countries
A call for applications sent out in late 2018 was answered by close to 150 data journalists from 45 countries. A jury of 13 experts then ranked the applications. "The quality of the applications was stunning. It shows that data journalism is alive across the world," said Anne-Lise Bouyer, a jury member and former head of the tech team at Correctiv, a German investigative outlet.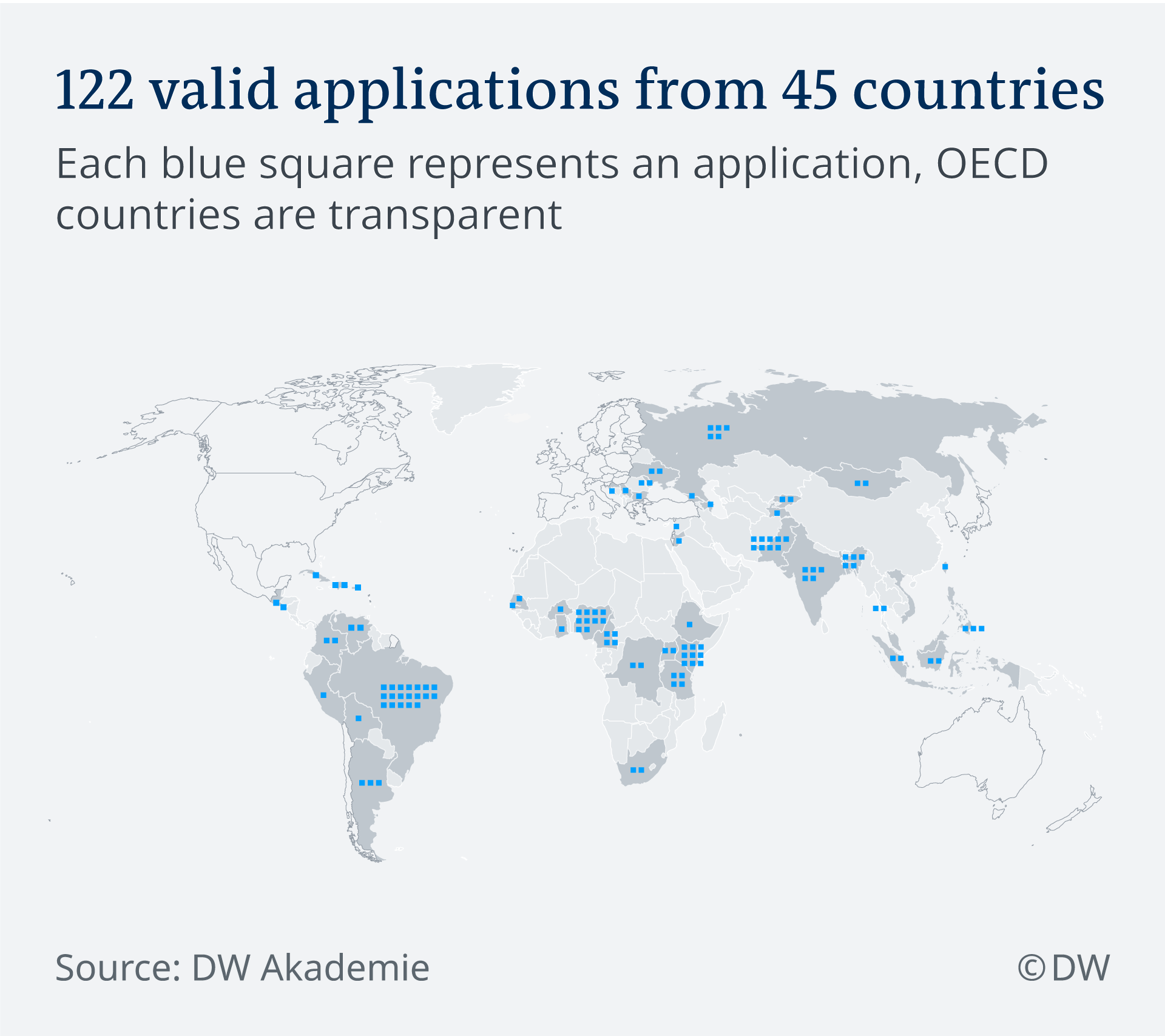 Dataship now brings together 15 fellows from eleven countries. They receive 2,000 € in financial support and expert training that will help them complete a major data journalistic endeavor, as well as invitations to two conferences.
For Kevin Odanga Madung, a data scientist and Dataship fellow, data journalism is especially interesting due to the element of curiosity: "The beauty [is] that you follow the data and find a story." He and his project partner Samer Ahmed seek to investigate air pollution in Kenya, the title of their project: "Nairobi's Airpocalypse". They use a network of sensors in order to exemplify how data journalists can balance official data on air quality and develop a narrative that will help citizens and decision-makers in Kenya to better grasp the minutiae of the issue.
Dataship fellowship kicks off to promising start in Belgrad
The first Dataship event took place in Belgrade, Serbia, in May 2019. The fellows received training and guidance from data journalists working at the award-winning newsrooms of The Guardian and the Swiss National Television (SRF). Activities ranged from cleaning data using OpenRefine to advanced operations in R and data visualization in Javascript skills that will enable them to advance their own projects.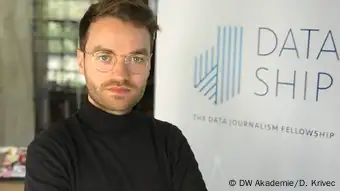 Data journalist and trainer Angelo Zehr
Angelo Zehr, a data journalist from SRF and one of the trainers, said that data journalism could help media in the current crisis of credibility. "Data journalism is – if you do it right – really transparent and really honest. You can show how you work and why you come to the conclusion you come to. In times of fake news that can help us."
The week in Serbia also allowed for peer-to-peer exchange, including local Serbian investigative journalists from the Balkan Investigative Reporting Network (BIRN) and the Serbian Crime and Corruption Reporting Network (KRIK).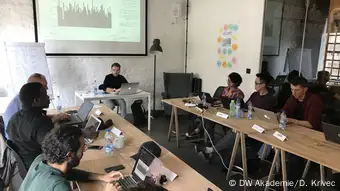 "A really powerful tool"
Some of the projects use classical investigative elements combined with new technologies of data visualization. Claudia Báez, co-founder of Colombian investigative website CuestiónPública, said that data journalism is "a really powerful tool for doing great journalism together with classical investigative journalism and new techniques in the public interest". Her project, which addresses the gender gap in public administration, shows how the techniques of data journalism let independent media organizations leverage the power of statistics to shed light on issues that are barely visible when looking at individual cases.
Olivera Živković, a Serbian journalist and Dataship fellow, agrees that data journalism allows for a new way of telling stories: "I believe that traditional journalism doesn't have that power anymore and can't engage audiences in a way data journalism can today."